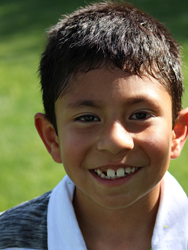 Charlotte, NC (PRWEB) November 20, 2014
Americas ToothFairy: National Childrens Oral Health Foundation invites the general public to participate in the ToothFairy Ball Online Auction running now through November 24 to raise funds for the expansion of oral health services to at-risk children across the country.
The general public is invited to bid on sporting events, fine dining and other luxury items including:
World-class dinner and fine wines for six at the exclusive Press Restaurant and award-winning Alpha Omega Winery in Napa Valley
Luxury Suite for 12 at Washington Capitals vs. Detroit Red Wings NHL Game at Verizon Center in Washington DC
Limited production Alpha Omega 3L 2011 ERA Cabernet Sauvignon signed by winemaker
2 Champions Club Hospitality Badges to the 2015 US Womens Open Golf Tournament at Lancaster Country Club in Lancaster, Pennsylvania
Collection of fine California white wines
Cube 3D Printer, allowing you to print your creations in 3D
4 On the Glass Tickets to Minnesota Wild NHL game
Dinner for six at CityZen, recognized as one of the hottest restaurants in the world, located in the Mandarin Oriental Hotel in Washington DC
Photo and football autographed by Hall of Fame quarterback Warren Moon
And more!
An array of auction items for dental professionals is also available including high-end dental equipment and products from top dental companies. For these luxury items at heavily-discounted prices, visit the auction site today. Thanks to generous corporate underwriters, 100% of event proceeds will be allocated to help children in need.
Through the generosity of dedicated partners, corporations, volunteer health professionals and student groups, Americas ToothFairy impacted the lives of more than 1.9 million children and caregivers last year alone.
The Virtual ToothFairy Ball Silent Auction is an excellent opportunity for philanthropic-minded individuals to join in a critical humanitarian causeeliminating childrens suffering from tooth decayand enjoy valuable auction items at a significant discount, said Fern Ingber, Americas ToothFairy President and CEO. All event proceeds will provide underserved children the vital oral health care they need to live healthy, successful lives.
About Americas ToothFairy: National Childrens Oral Health Foundation

Americas ToothFairy is dedicated to raising awareness of one of the most prevalent chronic childhood illnesses: pediatric dental disease, facilitating the delivery of comprehensive oral health services and eliminating this preventable disease from future generations. With a growing Affiliate Network of exemplary non-profit community programs, Kids Club, and professional and student service programs, Americas ToothFairy is building a powerful, united effort to eliminate tooth decay and protect the smiles of our most vulnerable children. For more information, please visit http://www.AmericasToothFairy.org.

###